Artistically Engraved Coins
Andrew Gonzales is a self-taught artist who hand engraves guitar picks, knives, rings, bracelets, and more. He is best known for his illustrative sculpting on coins.
Notes by the artist (from bio):
In 2007 I had to quit my job as an accountant for an oil & gas company when I became chronically ill. Seeking to earn income from home, I started creating jewelry and silver gifts which were sold over the internet. Jewelry and engraving have always gone hand in hand which further intensified my appreciation of the art.

My sister had come across a video of a world-class engraver named Steve J. Lindsay engraving a gold flute. The video made a strong impression. Noticing that he had an online discussion forum as well as a line of engraving tools, I joined his forum and eventually acquired some of his exquisite tools.

I have not had any formal training in the engraving field but diligently studied the work of many skilled artists.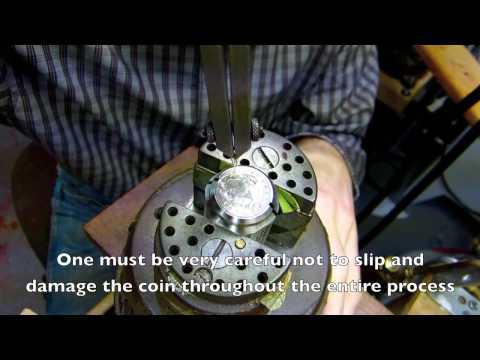 Photos © Andrew Gonzales

Link via Doodlers Anonymous