Drawing on the Pavement
Inspired by Caravaggio and Rembrandt, Gregor Wosik paints elaborate murals and anamorphic images on the ground.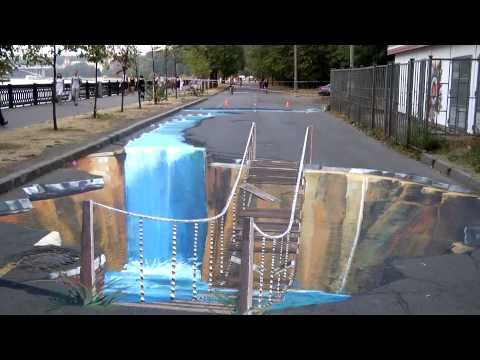 Photos © Gregor Wosik

Link via Mighty Optical Illusions
Adriana is founding editor-in-chief and award-winning designer of Scene 360's Illusion. Her creative trademark is her multi-disciplined exploration of art, cinema, music and literature, which she incorporates into online projects. For over a decade, she has worked as a graphic, web and fashion designer for local and international clients.... Follow the author @scene360, and see more articles here.