Amazing "Calligraffiti"
Fusing calligraphy with graffiti, Niels Shoe Meulman has revolutionized the art of writing on all types of surfaces. Watch the videos within post to see the artist paint letters on a rooftop and water print on the ground.
Notes about the artist: [1]
Meulman began tagging 'Shoe' in 1979 and became a graffiti legend by the time he was 18. In the eighties he met New York artists like Dondi, Rammellzee, Haze, Quik and Keith Haring. He then formed the Crime Time Kings with Bando from Paris and Mode2 from London. Together they gave graffiti in Europe its own distinctive style.

In the Nineties he furthered his technique by apprenticing under the Dutch graphic design master Anthon Beeke. In the years after, he ran his own design company, Caulfield & Tensing and was partner in advertising agency Unruly, which he later turned into brand for silk scarves and a gallery.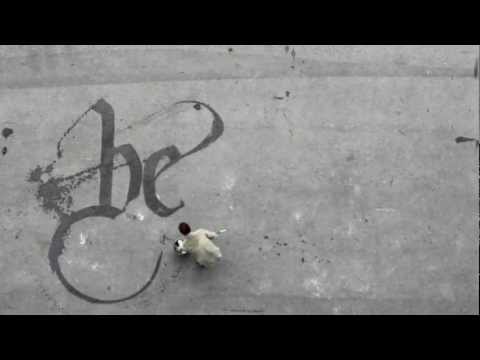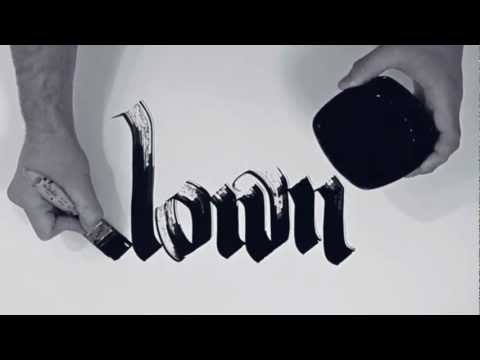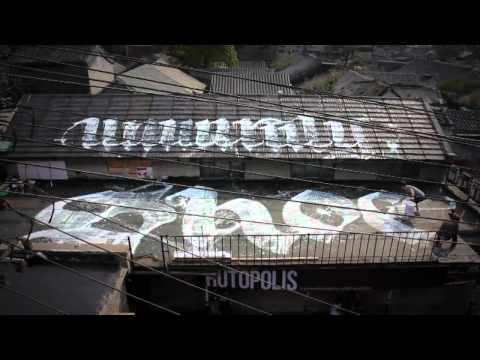 1. "Who is Shoe? About the Artist." Calligraffiti.nl. Retrieved on March 6th, 2012.

Images © Niels Shoe Meulman 

Link via Junkculture
Adriana is founding editor and award-winning designer of Scene 360 magazine. Her creative trademark is her multi-disciplined exploration of art, cinema, music and literature, which she incorporates into online projects.For over a decade, she has worked as a graphic, web and fashion designer for local and international clients....