The Freaky Eye!
This eye is creepy! Self-taught makeup artist Sandra Hombom has painted it (the green eyeball with lashes) on her lips, and she has a video within post to show you how it was done.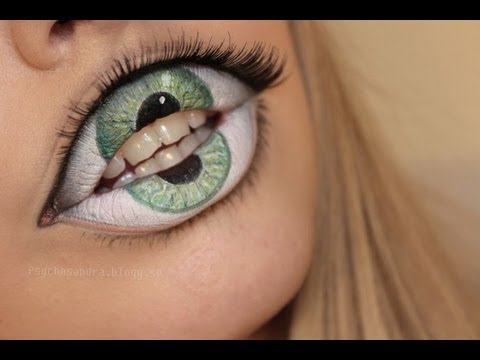 Photos © Sandra Hombom

Via Mighty Optical Illusions
Adriana is founding editor-in-chief and award-winning designer of Scene 360's Illusion. Her creative trademark is her multi-disciplined exploration of art, cinema, music and literature, which she incorporates into online projects. For over a decade, she has worked as a graphic, web and fashion designer for local and international clients.... Follow the author @scene360, and see more articles here.