Tattoos: The Upside Down Skull
Josh Payne combines two artistic styles to create his own visual personality. There are parts of images with a soft gradient fill kind of like classical art shading, and then there are geometric shapes that are contrastingly more modern with solid colors. It is challenging to understand the intent of the shapes, other than being placed for eye-candy.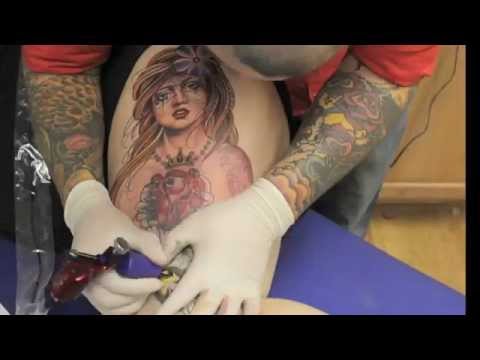 Via Nyjah Atua Tao
Adriana is founding editor-in-chief and award-winning designer of Scene 360's Illusion. Her creative trademark is her multi-disciplined exploration of art, cinema, music and literature, which she incorporates into online projects. For over a decade, she has worked as a graphic, web and fashion designer for local and international clients.... Follow the author @scene360, and see more articles here.