Light Painting: Dinos, Aliens, and Skaters
California based illustrator Darren Pearson (a.k.a. Darius Twin) is constantly scouting for locations to execute his light paintings. He works by night using a flashlight and camera set for long-exposure. And his final images are what you see here, without any digital montaging. Pearson's work is currently being sold as paper and canvas prints at Etsy.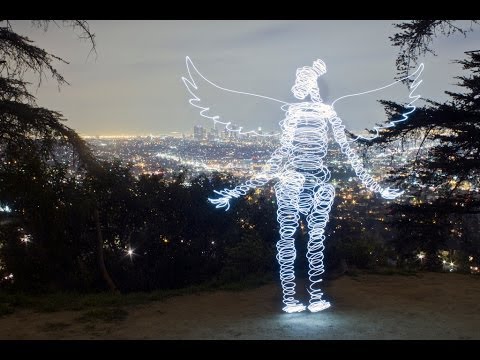 Photos © Darius Twin

Via Light Painting Photography
Adriana is founding editor-in-chief and award-winning designer of Scene 360's Illusion. Her creative trademark is her multi-disciplined exploration of art, cinema, music and literature, which she incorporates into online projects. For over a decade, she has worked as a graphic, web and fashion designer for local and international clients.... Follow the author @scene360, and see more articles here.