Canvas Cutouts to alternate the Historical Message
His art is creative and thought-provoking! "Contemporary artist Titus Kaphar makes oil-on-canvas copies of European and American portrait paintings from the 18th and 19th centuries and reconfigures them in strategic ways to create a dialogue about race, art and representation. His work is at once beautiful and halting as he dances between fictional narrative and history," notes from the Seattle Art Museum.
Top: "Falling back #2," Frame, Oil on canvas, 2009
"George, George, George", Installed at SCAD, 2008, oil on canvas on wood.
Martyr, oil on linen, 2008
Kindling, 2008, Cut canvas oil painting
Crumpled self-portrait, crumpled canvas oil painting, 2008
Wholeness, 2006
Conversation Between Paintings #1: Decending From a Cross to be Nourished at the Breast of Our Mother, 2006-2007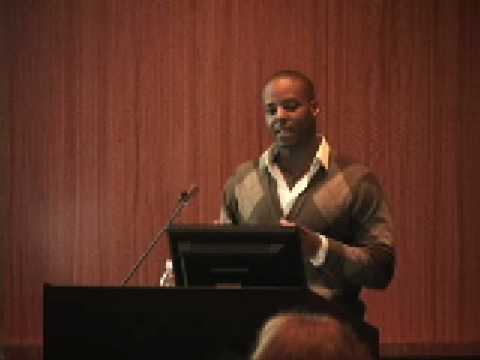 Link via Booooom