Painting with Canvases and a Pellet Gun
Artist Richard Jackson has made a unique series of paintings using canvases as paintbrushes, and shooting paint-dipped lead pellets onto canvases. It is a fresh new take on the art scene. He's also participated in an exhibition last year entitled "Target Practice: Painting Under Attack" at the Seattle Art Museum. More info about the show is provided within post.

Notes about "Target Practice" by Michael Darling, Jon & Mary Shirley Curator of Modern & Contemporary Art:
Target Practice is an international, historical survey of the attacks that painting endured in the years following World War II. For the artists in the show, painting had become a trap, and they devised numerous ways to escape the conventions and break the traditions that had been passed down to them over hundreds of years. This phenomenon occurred in all parts of the world, and the exhibition documents why artists felt compelled to shoot, rip, tear, burn, erase, nail, unzip and deconstruct painting in order to usher in a new way of thinking.

The exhibition shows how well-known artists like Jasper Johns, Roy Lichtenstein and Andy Warhol, as well as lesser-known peers around the globe, worked to undermine the supremacy and sanctity of painting. Comprised of more than 70 objects including documentary photographs and video, Target Practice presents a compelling way to appreciate the breakthroughs made by a new generation of artists in the fertile years between 1949 and 1978.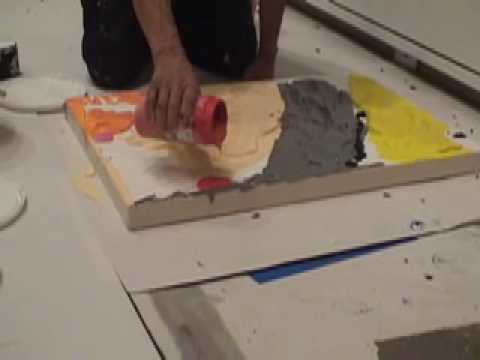 Link via Booooom