Car Built With Painted Human Bodies
This optical illusion was made by Emma Hack, the Gotye video visionary who calls herself a skin illustrator on her website. Hack used 17 men and women to build the dented car sculpture in support of the Motor Accident Commission of South Australia, who used it to highlight the dangers of low-level speeding.
See also: "The Perfect Balance."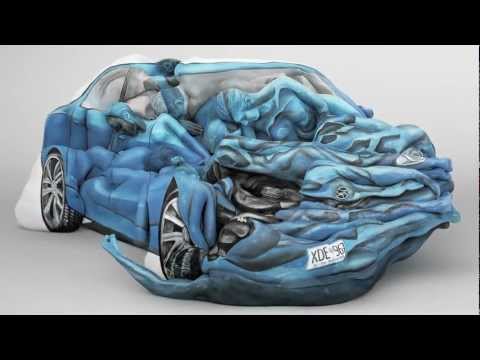 Photos © Emma Hack
Via Artlog
Posted by Cathy Lo on December 28, 2012.