Renault's "DeZir" Concept Car
Renault's electric motor supercar "DeZir" was recently shown at the 2010 Paris Auto Show.
Notes about the  "DeZir"  (from Renault, "A new strategy: 'the life cycle'"):
Under the leadership of Laurens van den Acker, Renault's Design Department has taken its inspiration from the brand's new signature Drive the Change and explores Renault's styling roots to express the company's powerful human dimension via a new strategy founded on the notion of 'the life cycle'. This vision also builds on the bonds that are gradually forged between the brand and its customers at watershed moments of their lives, such as when they fall in love, start to explore the world, found a family, begin to work, take time to play and attain wisdom.

This approach coincides with the introduction of a new Renault design language that takes its inspiration from the three keywords which communicate the brand's vision, namely 'simple','sensuous' and 'warm'.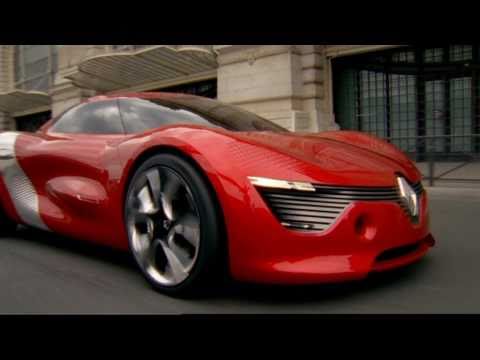 Link via Designboom