Land Art best viewed by Birds, Planes, and Superman
Conceptual artist Daniel Dancer works with Uden partners to choreograph 4,700 kids in a land art composition to support the International Day of Climate Action.
About the artist (from bio):
Daniel Dancer, Oregon conceptual artist, became fascinated with sky art while traveling in South America in the 80′s and encountering the famous Nazca Lines of Peru. When he returned home, he began working with Kansas field artist, Stan Herd, who creates giant images on the Earth (like the one below) by using a tractor as a paint brush and crops for color. One day, Daniel decided to bring an entire elementary school out to perform as beads on the headband of a 25 acre Indian head. The result was stunning. A decade later, while visiting in Kansas, the parents of one of the "bead kids" told him that the experience was the most memorable thing their son did in school, that it taught him that things aren't always as they seem . . . that a Big Picture View of the world is really important!
Top: Human Peace Symbol, 2007 Sellwood Park, Portland with the Community of Adsideo. The peace sign started simply as a symbol of the Nuclear Disarmament movement (the arms of the shape inside the circle are a combination of "N" and "D" in semaphore).
World Oceans Day in Victoria, BC. An endangered marbled murrelet made with 1000 students and teachers from six schools swims in a sea made of 1500 pairs of blue jeans and icebergs made of sheets. The 350 signifies the maximum parts per million of carbon we can have in our atmosphere to survive global warming.
Approximately 800 kids and staff from Tampa Bay Blvd. Elementary School become a living piece of art on 2-20-09.
To celebrate Earth Day in 1990 and call attention to the plight of our forests, the All Species Coalition asked Kansas City children to bring 1800 stacks of newspaper to the city's biggest park. The number 1800 was chosen because that's how many trees it takes to produce the Sunday edition of the Kansas City Star.
Photos of the artist Daniel Dancer.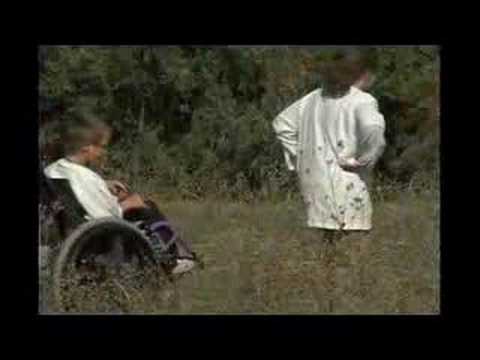 Link via This Blog Rules

Photos © Daniel Dancer and Uden Partners