Hollerado's Incredible One-Take Video
A fun music video for Hollerado's "Americanarama," directed by Greg Jardin.

Notes about the band and their video (from Much Music):
Canadian rock-indie band Hollerado made a pretty sweet video for their song Americanarama  in 2008. But why make a sweet video when you can make a holycrappershowdeydodat video?! Hollerado did just that when they remade Americanarama  off their February 2010 release, Record in a Bag. OK Go may be the reigning kings of the low-budget, innovative music video (Here It Goes Again), but Hollerado have definitely thrown their hat in the ring.

The video took days of preparation to make the 420 sequences move seamlessly throughout one extreme slow-motion shot that was later sped up. While shooting the video, Americanarama was slowed down by 400% in order to give the 24 stage hands enough time to complete all of the sequences, meaning Hollerado performed their song four times slower than its normal rate, taking thirteen minutes to complete the entire video in one take.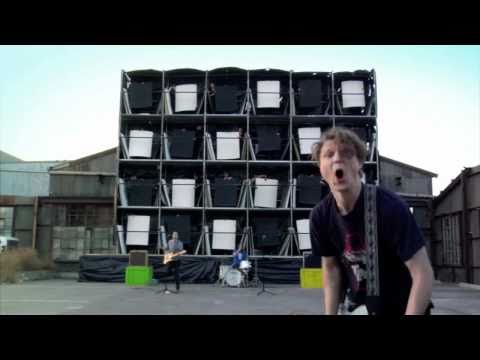 Link via Fubiz