They wore over 200 t-shirts to create a video!
Rhett McLaughlin and Link Neal (famously known on the web as "Rhett&Link") are life-long best friends and a comedy duo. They are recognized for their internet videos and are self-proclaimed "Internetainers." Rhett&Link have launched a new stop-motion video, where they each wear over a 100 t-shirts. The project is directed and edited by Joe Penna, art and sound by Billy Reid, concept and song by Rhett&Link. Enjoy!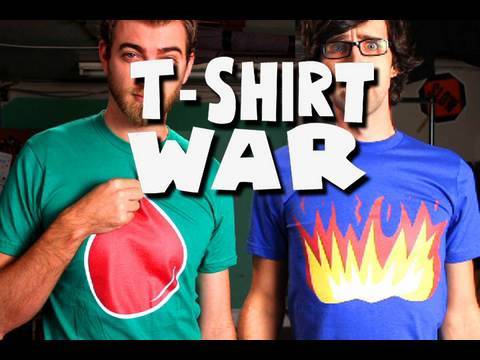 Official notes about the making of video:
We changed shirts over 100 times each, taking individual pictures of each unique shirt. The designs on the shirts are not photoshopped. They are real shirts for each frame of animation. The video was exported at 30fps, while the T-shirt animation moves at 6fps (with a few exceptions where it moves faster) So, for each shirt, we took 5 pictures, so the animation of us (Rhett&Link) moves at 30fps, but the T-shirt animations move a bit slower. There are a few places where the motion seems so smooth that it looks like video. That's because, in those parts, there was no changing in T-shirts, and Joe used burst mode to capture the frames, making it look very smooth.
Bottom: A video of the making of "T-shirt Wars."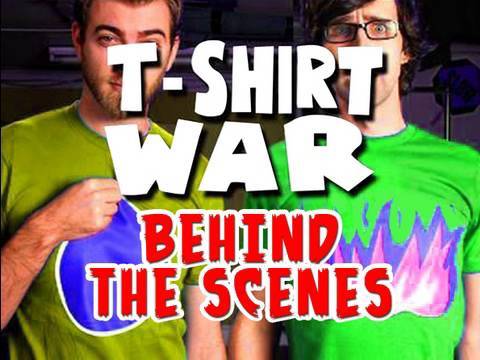 Link via Huffington Post